CORTS® CORC-g Compund Steel
Unique in three qualities
Universal usage.
62 +/- HRC
For areas with corrosion.
54 +/- HRC
For high loads.
Hardness specific to your needs
Wear plates made out of CORTS compound steel are the solution.
Global competition between sustainability and quality.
In global competition rolling mills are confronted with the challenge to increase the sustainabilty while maintaining the quality of their products and decreasing wear.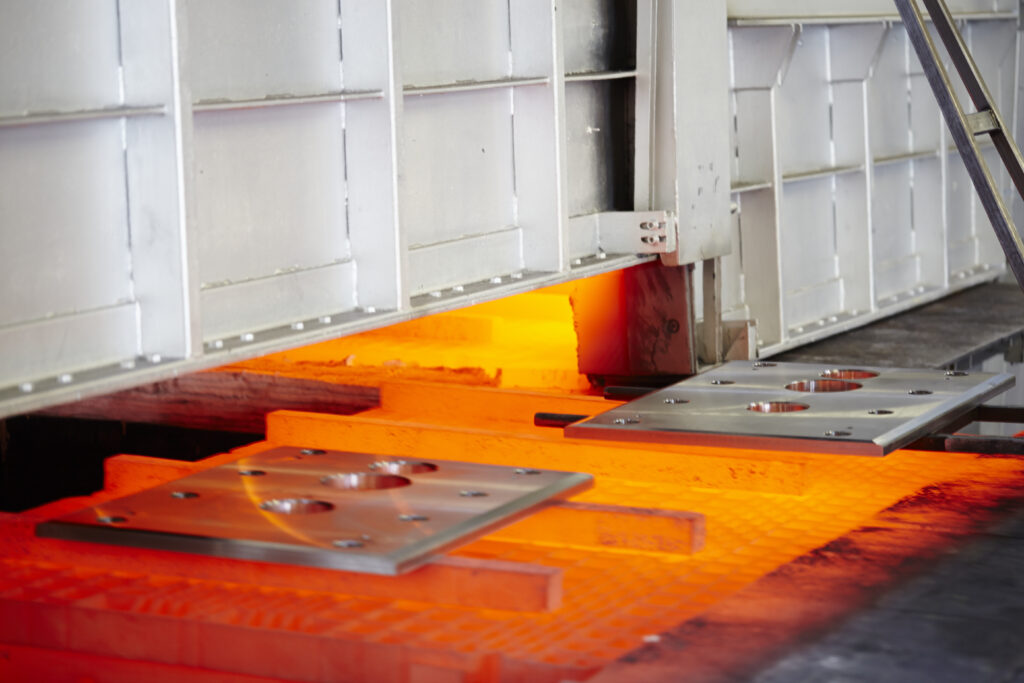 Precision wear plates made out of CORC-g-compound steel.
Wear is minimized thanks to the very hard, abrasion and corrosion resistant bearing surface. The base material is not hardened and softer then the cast iron of mill housing and chocks. The principal hard against hard only makes sense when the mounting surfaces of liners are protected by the softer backing to absorb shocks and allow some elasticity. The hardness of the bearing surface eliminates wear and corrosion exceptionally longer then all substitutes. This is a key performance booster for all rolling mills.
CORC-g Standard is our most commonly used compound steel that can be mounted in nearly all areas where abrasion of metal plates is expected.
CORC-g Stainless should be used in all locations where corrosion adds to the wear, for example in bottom back up areas of a hot strip mill.
CORC-g Tool Steel" is the only material that is not compound steel especially designed for areas of application with high loads. This material is perfect for Roll change Rails, load-cell boxes and high strength rails of automation and machine building. Depending on the choice of quality, the surface hardness of the topside ranges from 56 to 62 HRc and makes up 25% of the total thickness.
We have over 180 year experience
Start increasing the profitability of your mill today!